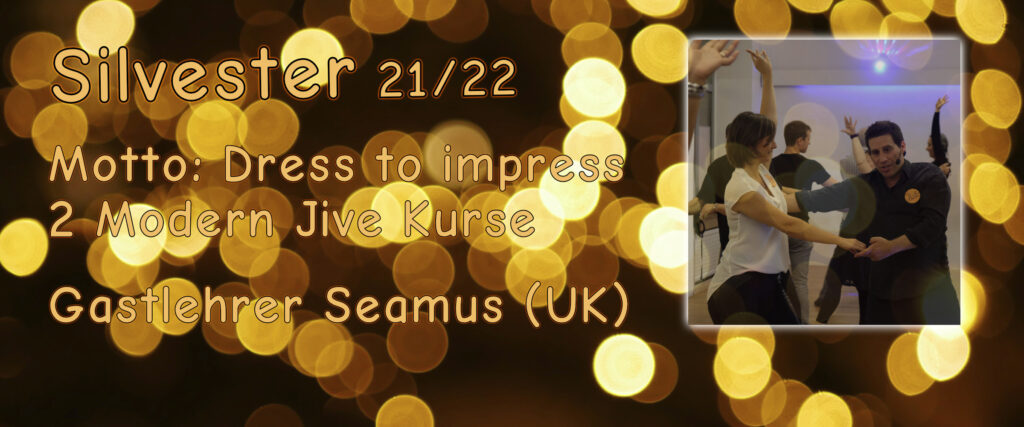 31. Dezember von 20:30 bis ca. 1:00 Uhr – Tür offnet 20:00 Uhr / 31st December, 8:30 pm – ca. 1 am, door opens 8 pm
Vorkenntnisse in Modern Jive notwendig – an dieser Veranstaltungen können leider keine Newbies/AnfängerInnen teilnehmen. Falls unsicher, kontaktiere mich. / Knowledge of Modern Jive required. No Newbies/beginners. If unsure, contact Nele.
Wo findet die Tanzparty statt? / WHERE?
Kirche Fürbitt-Melanchton / church
Hertastr. 11, 12051 Berlin Neukölln (S/U Hermannstrasse)
Corona-Regeln / corona rules
Anmeldung über die Webseite / registration on the website for each event
2G Plus-Regel:

geimpft / vaccinated
genesen / cured
UND tagesaktueller Test / and same-day test

Bitte bringt die Nachweise mit / please bring proof
Eine Maske (medizinisch oder FFP2) muss mitgebracht und im Haus sowie am Einlass getragen werden.
​​​​​​​you need to bring and wear a facial mask (medical or FFP2) to cover your nose and mouth during registration and walking inside the building
Während des Tanzens muss keine Maske getragen werden
during dancing no mask is required
Specials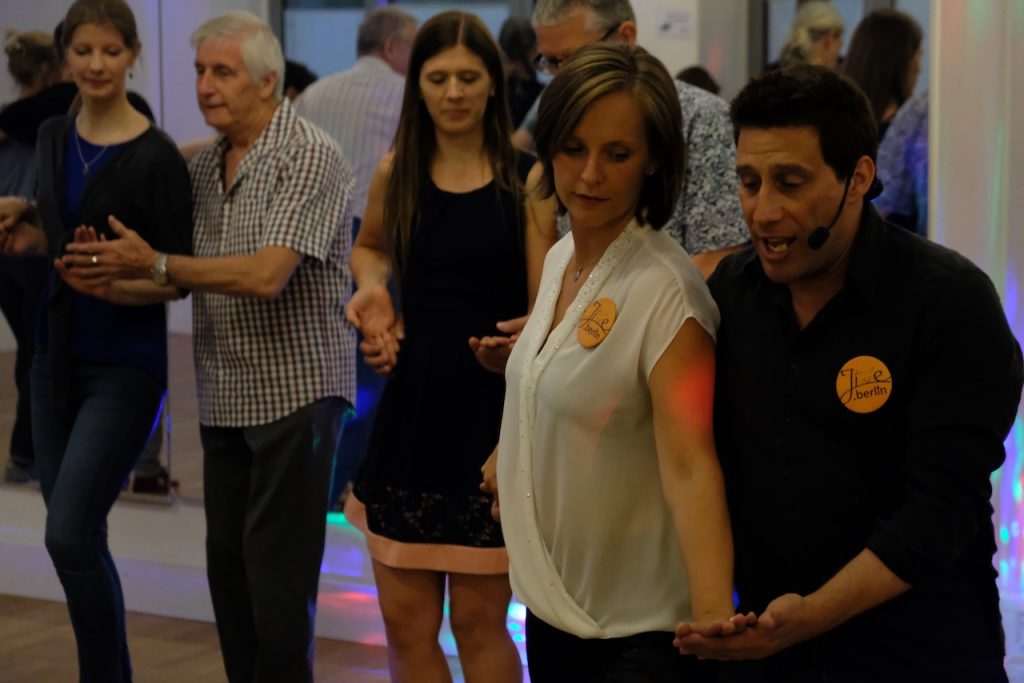 Internationaler Gastlehrer Seamus Waldron (UK) / international guest teacher
kurzer Einführungskurs zu Beginn / short intro-class
Mit oder ohne TanzpartnerIn teilnehmen / join with or without a dance partner
moderner Musikmix / fun music mix
Wir stellen ein paar Getränke und Snacks bereit – bring dir aber gern eine Kleinigkeit mit / we provide some drinks and snacks – or byo
Motto / Theme: Dress to impress
Was kostet der Freestyle? / What are the costs?
35 Euro – nur mit Voranmeldung / 35 Euro – pre book
Die Silvesterfeier ist eine Sonderveranstaltung. Daher gelten andere Preise. / This is a special event. Therefore we have different prices.